Our tenants themselves are a cluster of biology and chemistry-based businesses, working across multiple disciplines within life sciences, from drug discovery to diagnostics to digital health.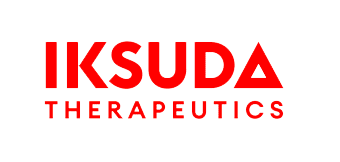 Iksuda Therapeutics is a developer of next generation Antibody Drug Conjugates (ADCs) for the treatment of difficult to treat solid tumours. Iksuda's portfolio is centred on its proprietary conjugation chemistry, PermaLink® which, by leveraging its unrivalled stability profile, has allowed the company to access a range of tuneable, ultra-potent payloads, with the goal of significantly improving the therapeutic index of this important modality in the treatment of cancer.
The company is currently advancing its lead candidate IKS01, a Folate Receptor targeting ADC, which demonstrates significant clinical differentiation and plan to enter clinical trials in 2021. The company continues to build a broader, clinically differentiated portfolio of ADCs and anticipates nominating its second target for pre-clinical/clinical development in 2020.
MDNA Life Sciences is a pioneer in the science of mitochondrial DNA. Their mission is to create an extensive portfolio of proprietary tests that dramatically improve diagnosis, treatment, prognosis and monitoring. Putting an end to the unnecessary surgical procedures, pain and uncertainty that affect patients across the world.
Jiahua is a leading independent Chinese Specialty Chemicals manufacturing group. The HQ and R & D Centre are based in Shanghai. The main industries currently supplied are Urethanes, Surfactants and Construction Chemicals. They have offices and China, Dubai, Philadelphia and Newcastle.
Newcells Biotech develops in vitro cell based assays for drug discovery and development. Using our expertise in induced pluripotent stem cells (iPSCs), cellular physiology and organoid technology to build models that incorporate the "best biology" for predicting in vivo behaviour of new drugs and actives.
Our experts have developed and launched assays to measure transporter function, safety and efficacy in a range of cell and tissue types, including kidney and retina. We have the capability to develop and implement in vitro protocols to measure drug transport in the kidney, assess nephrotoxicity, retinal toxicity and model disease using human and a range of preclinical species.
NewChem is an innovative chemical company which specialises in commercial applications for organic chemistry. NewChem Technologies works with industry and academia to develop and deliver new breakthrough products in synthetic chemistry.
They work with a wide variety of companies in fields ranging from pharmaceuticals, diagnostics, biotechnology, veterinary science and agrochemicals. They emerged as a spin-out from Newcastle University School of Chemistry and retains the culture of curiosity and intellectual enquiry inherited from our academic roots.
A leading provider of DNA-based relationship testing and human identity services.  NorthGene provides genetic testing to private individuals, family law practices, local authority and government agencies including Embassies and Coroners.
The Company has over 25 years' experience of delivering high quality services in a tightly regulated industry and carries the highest level of laboratory accreditations from The Ministry of Justice and UK regulatory authorities. They also offer research and development services for genetic testing and molecular diagnostics to universities, forensic science services and public health bodies.