Iksuda Therapeutics are leading the way in creating the next generation of Antibody Drug Conjugates (ADCs) for the treatment of difficult to treat solid tumours including ovarian, lung and breast cancers. Their bespoke UK headquarters at The Biosphere has been built with expansion of our capabilities and personnel in mind as they continue to build our technologies and drug portfolio.
By developing technology-based solutions to issues currently limiting clinical success with ADCs, Iksuda has been able to further develop its own portfolio of drug candidates demonstrating a significant improvement over current clinical approaches and specifically targeting solid tumours with high unmet need.
Being based in The Biosphere means they have access to key technical skills, innovation and opportunities fostered by being close to a major University. The region also has a growing biotech cluster and is central to its widely acknowledged manufacturing capabilities in both small molecule and biologics.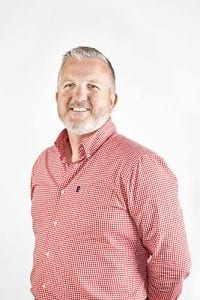 "We were actively looking for centralised laboratory space to enhance our position in the bio tech space. Once the region had committed to the build, and with the opportunity to create a bespoke space for Iksuda our relocation to The Biosphere was never in doubt.  As well as the specialist cutting edge facilities, the eco-system at Newcastle Helix was a key driver for us. The model for clusters and scientific centres of excellence is well proven globally to enhance the success rates of biotech companies. The region has a growing biotech cluster and is well positioned to access key technical skills needed to deliver our research programmes.  We can be ambitious and globally competitive in the life science field right here from The Biosphere. We are delighted to be part of the Helix community and an emerging cluster here in the North East."
Dr David Simpson, Co-founder and CEO at Iksuda Therapeutics