NorthGene are a leading provider of DNA-based relationship testing and human identity services and were among the first companies to move into The Biosphere. They needed cutting-edge lab facilities to support the rapid growth of their business and the expansion of their testing repertoire.
NorthGene provides genetic testing to private individuals, family law practices, local authority and government agencies, including embassies and coroners.  They have more than 25 years' experience of delivering high quality services in a tightly regulated industry and carries the highest level of laboratory accreditations from The Ministry of Justice and UK regulatory authorities. NorthGene also offer research and development services for genetic testing and molecular diagnostics to universities, forensic science services and public health bodies.  They have ambitious plans to expand its network of clinics to other major cities in the UK, supported by the new, cutting edge, highly accredited laboratory facilities at The Biosphere.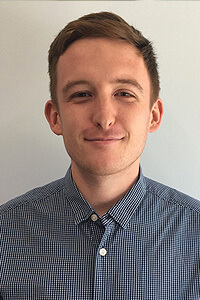 "Newcastle is the ideal place for a growing life science business. The city has a strong reputation for research excellence led by two outstanding universities and one of the UK's leading NHS trusts. Newcastle also has great local and national transport links which are essential for our 'direct to consumer' testing services. 
"The plug and play infrastructure and flexible nature of our tenancy provides us with the confidence that, as we grow, we can adapt our space and laboratory configuration to keep pace with our requirements. As an added benefit, the location is ideally suited for easy access for staff, customers, and visitors.  A key factor which influenced our decision when selecting a new home, was that Newcastle Helix was creating a community of organisations operating within the scientific sector. In the year following our occupation, we have begun to identify synergies between the businesses who we look to undertake collaborative projects with.
 "The Biosphere is in the heart of a supportive, business community that actively collaborates and pulls in the same direction to achieve shared growth. Newcastle's life sciences community is thriving, helped in no small part by the supportive infrastructure provided to growing Biotechnology industries."  
Paul Cherry, Operations Manager, NorthGene